Both Talent and representatives can add a self-tape note when uploading a self tape to a new submission. This is beneficial when needing to add additional information about a talent when submitting their video!
If a Talent adds a note with their self-tape submission, the note will appear in orange text under the talent's profile.
To expand the note, simply click on it!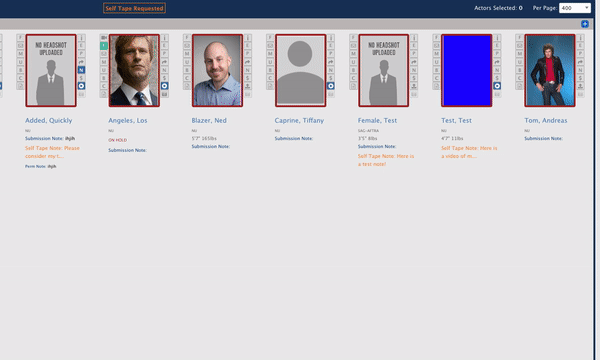 If you are uploading a submission self-tape for your talent, you can include a self-tape note while on the selected page!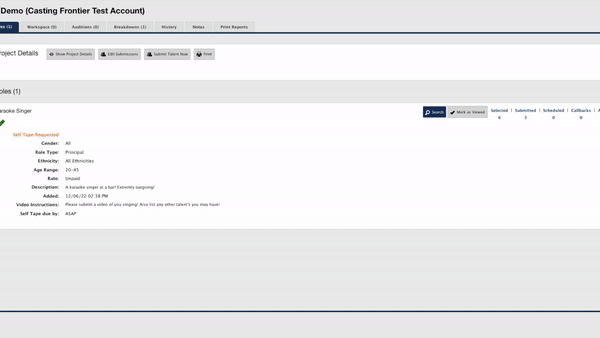 After uploading the self-tape clip on the selected page, select the "N" Icon to the right of the talent headshot.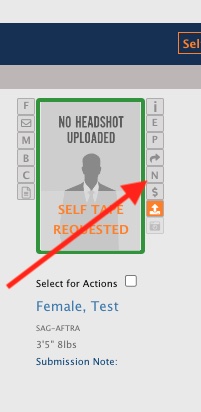 A window will appear where you can toggle between Role Submission Note or Self Tape Note!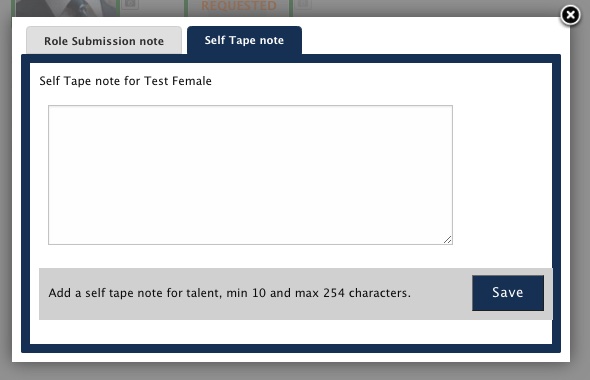 Once the Self-Tape note is added and the submission is sent, Casting will see the note under the talent's profile with their submission.