When submitting a self-tape you can now include a note! This is beneficial when wanting to provide casting with additional information about yourself or your self-tape submission!
To add a note to your self tape request follow the instructions below:
Open the self-tape Request by navigating to "Self-Tape Request" and selecting "Upload".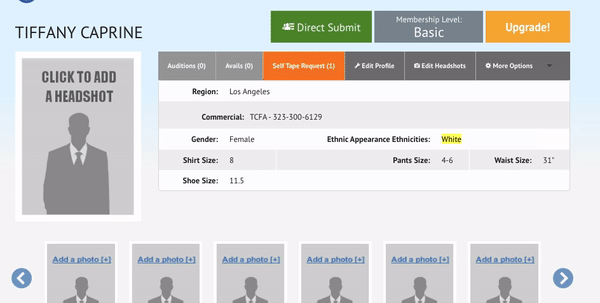 Then Scroll down to the bottom section "Upload Media"
Under the Self-tape instructions, you will see a text box labeled "Self Tape Note".
- This is where you can add additional notes to casting!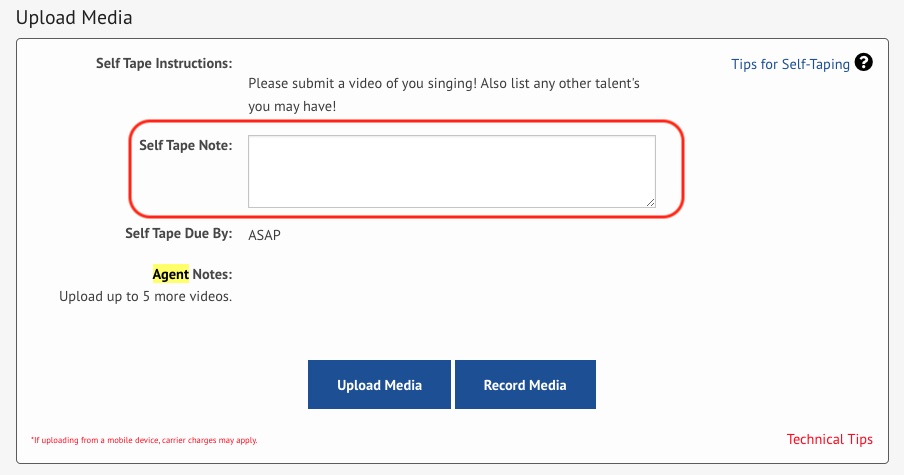 After adding your note, you will want to upload your Self Tape video.
Finally, Select "Send Audition".

Casting and Your Representative will now be able to see the note you have included with your self-tape submission.